If Samurai designed a bicycle, it might look something like this: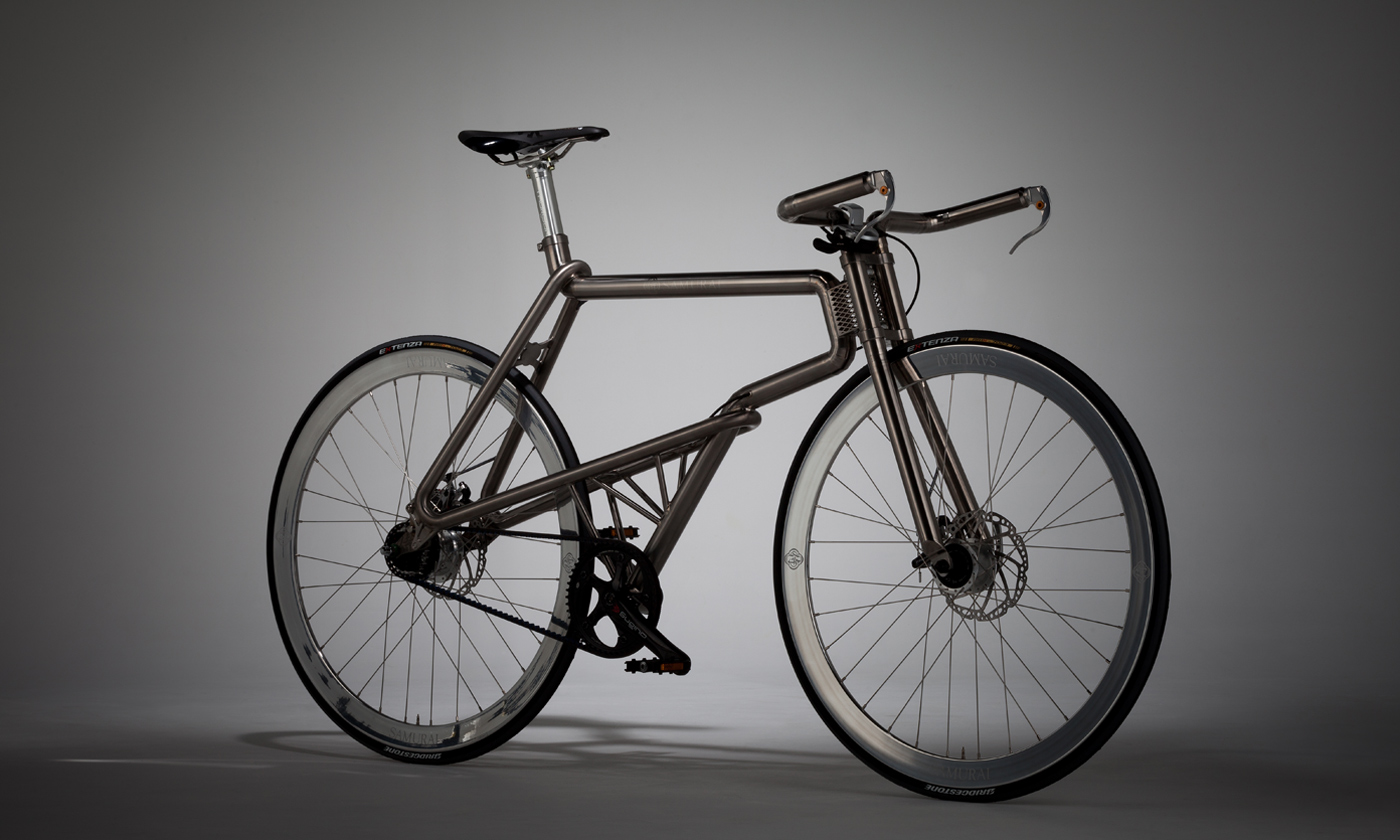 Well that's the story anyway.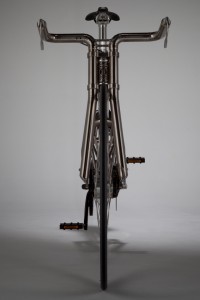 The frame is made from titanium (a number of varieties) and features Ebikan welding, a technique where, instead of bending the tubes, small fan-shaped pieces are welded together, giving a slightly ribbed or corrugated look to the curves.
There are other distinctive features of this bike…
The chainstays are not horizontal, but rise up dramatically, to loop around and cradle the down tube. The down tube threads through the chainstay loop and then arcs down to meet the bottom bracket.
There is no seat tube. Intricate lattice design work joins the top tube to the head tube. The Samurai also features a belt drive, a rear disc brake, and internal cable routing.
Learn more about the Samurai Bicycle:
Fit for Samurais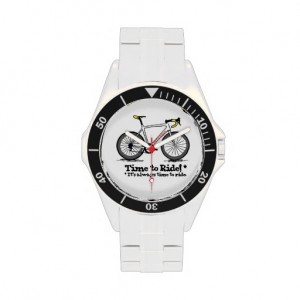 Made by Samurais from the melted metal of the swords of their vanquished enemies, the Velo Logic stainless steel time piece that sure to send waves of envy over your friends.
Velo Logic Stainless Steel Precision Watch
Okay, our watch is not really made from melted swords, but it is worthy of a Samurai. In fact Denny Giacobe gushed, "The watch itself is absolutely beautiful made of stainless steel. A true men's sport watch. I hate to say this but I would have payed twice the price. Respectfully Denny G." See for yourself, the Samurai-worthy watch.