Today I headed out with my new Hincapie Alp gloves and poly liners. I used them a couple of weeks ago in a small blizzard, and they did great! My old gloves, Bellwether's, worked well when I first got them, but after a few years they've lost their ability to keep out the cold.
When I left the house in the morning it was 30F. I pulled on the poly liners and the gloves, headed out, and didn't think of my hands again! That's pretty unusual for me as typically, after an hour or so, my hands are freezing and my finger tips start to hurt.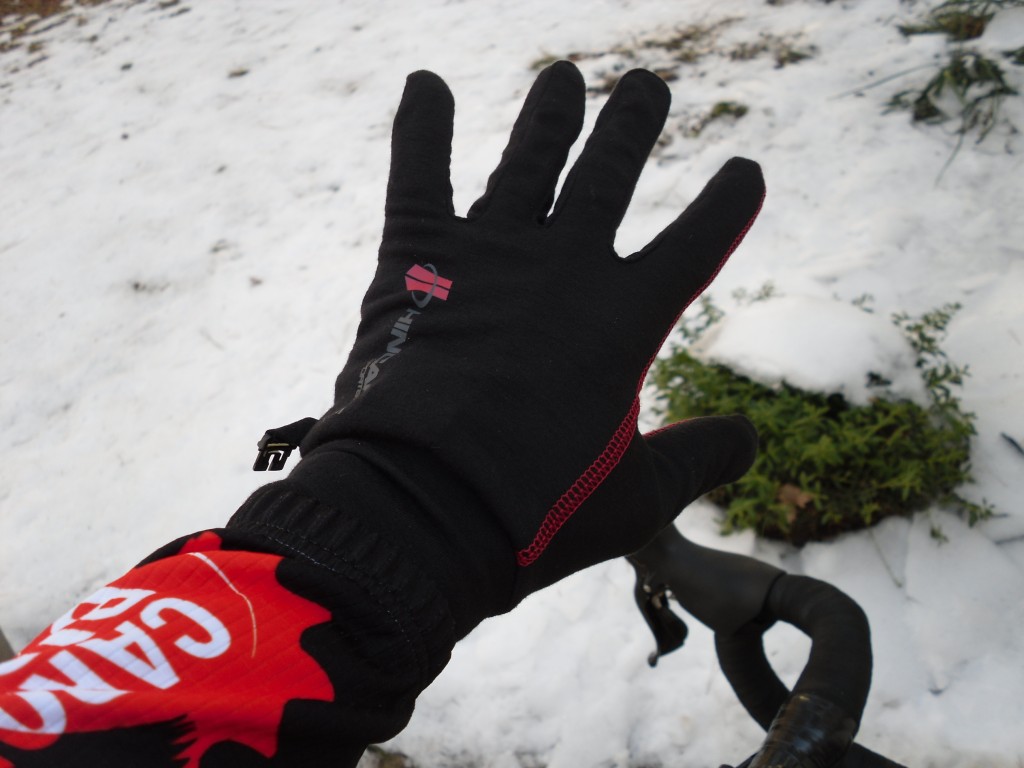 I really needed the Alp gloves a few weeks ago, when I was doing 3 hr rides at night in sub-freezing temperatures. With my old gloves I'd start feeling cold after an hour, after 2 hours it would start being painful, after the 3 rd hour I'd be tucking my hands under my arms, rubbing them together, doing what ever I could think of to ward off frostbite.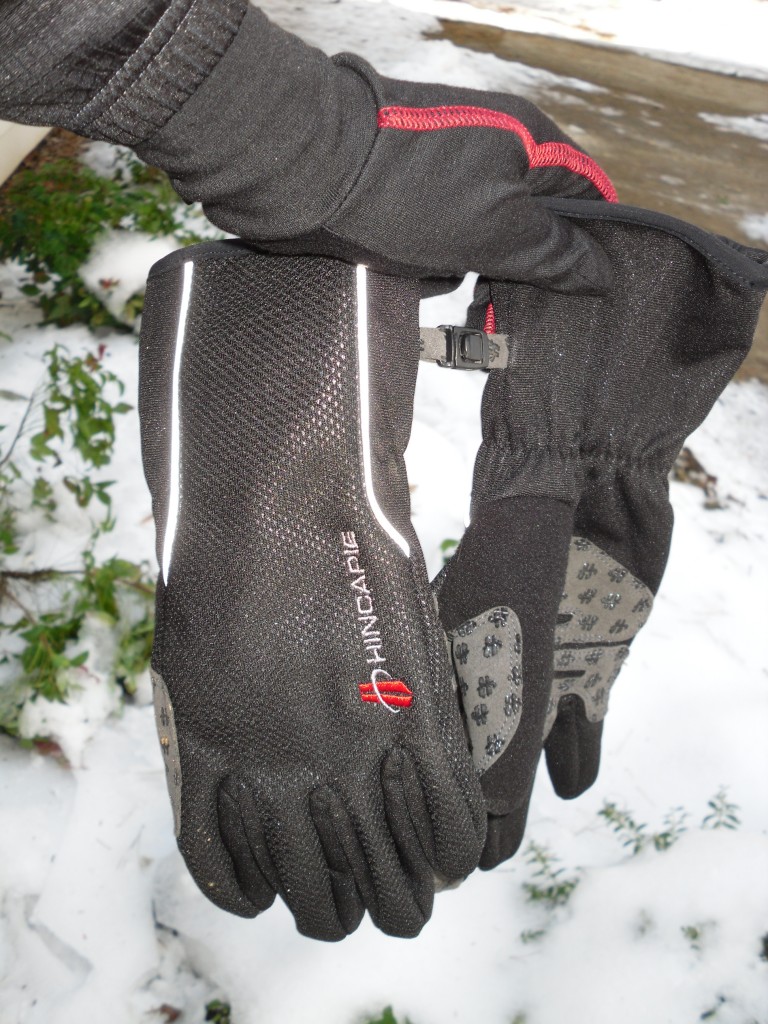 Quite a pleasure to ride in freezing temps and not worry about my hands going numb.
The construction of the Alp gloves is superb, they are fairly thin but by no means delicate. The detail in the gloves is characteristic of Hincapie apparel, attention to detail. The small grip pads on the palm and fingers of the glove are the Hincapie logo.
The best thing about these gloves is that they work. I haven't taken them out when it's been in the 20s, but I plan to! The second best thing is that being thin, you remain dexterous enough that you can fit your hand in your jersey pocket and pull out a gel or bar, you can even operate a camera.
I give the Hincapie Alp gloves a big thumbs up! If you ride in very cold temperatures (much below 30F) they might not be sufficient, even with the poly liner gloves. For those conditions you might try the Hincapie Black Ice, which are a lot beefier.
Have you found a pair of gloves that works for you?