The Giro is rolling, and after only 2 stages there's drama.
Stage 1, the team time trial, gave some riders a kick in the butt and others a kick in the teeth.  Here's how the top GC podium contenders fared:
Cycling Weekly: Winners and Losers of the Giro Stage 1
Drama in Stage 2 – Crash Caused By Spectator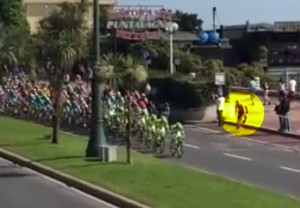 In the final kilometers of stage 2 yesterday, a spectator on a bicycle, rode into the road and caused a 30-rider pile up. I snapped some stills from the point in a video where all hell broke loose…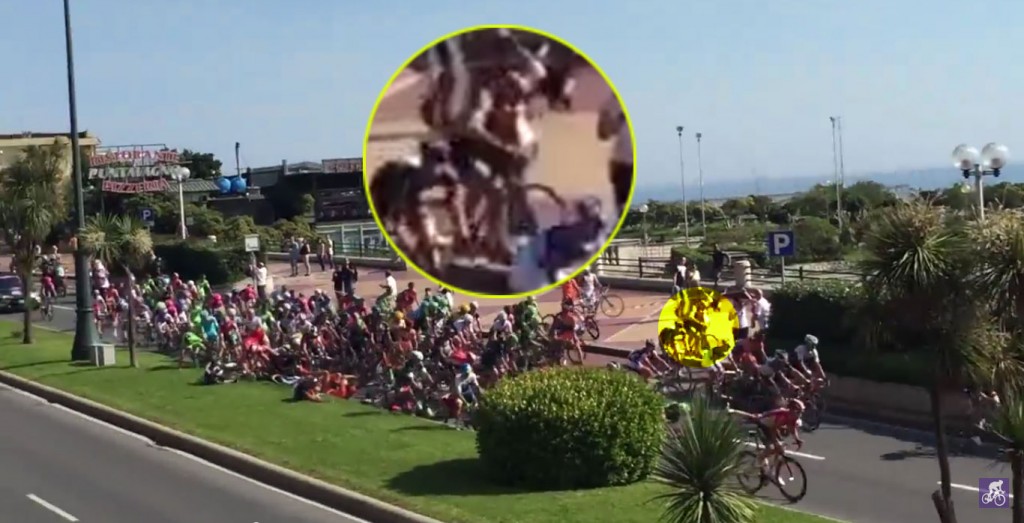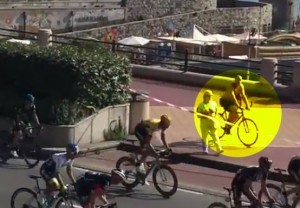 And then he nonchalantly rode back up onto the sidewalk and cruised on surveying the carnage he'd left behind.
Here's the full video of the incident, see if you can spot the "crash dummy."