"You know, bicycling isn't just a matter of balance," I said. "it's a matter of faith. You can keep upright only by moving forward. You have to have your eyes on the goal, not the ground. I'm going to call that the Bicyclist's Philosophy of Life." ― Susan Vreeland, Clara and Mr. Tiffany
A bit of eye candy to get your week rolling…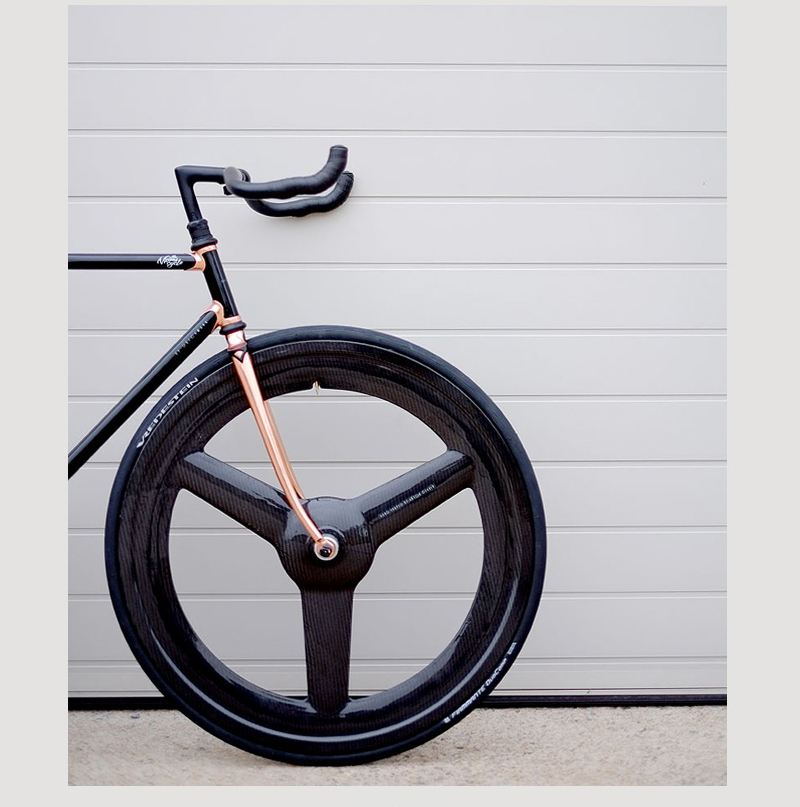 Here's a beautiful bike from my old homeland of South Africa. You can own a limited edition piece of history for a surprisingly affordable price.
The Vicious Cycle is built on a 1980s track frame from the World Track Championships. It's made of Reynolds 653 and Columbus steel, stripped down repainted and coppered, and built from scratch with components from Brooks, Cinelli, Campagnolo and 3T. The tri-spoke carbon wheels were custom made for the Vicious Cycle. You can get it as a fixed rear hub or coaster brake.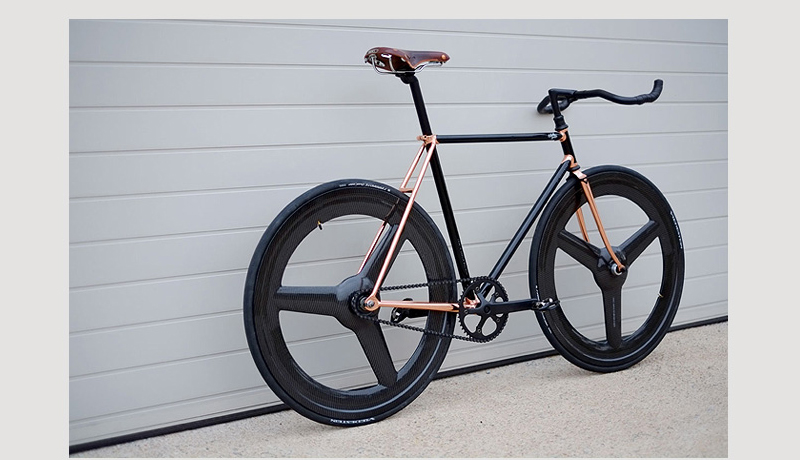 If you want one you'd better act fast, there's only 10 available, you'll need to hand over $4,800 to secure one of these. Learn more and order your Christmas present here.