Is this the fastest bike you'll ever ride?
Bird of Prey Bicycles think so, and bill it as much. Bird of Prey offer custom, superman-style bicycles for the masses. Now you too can be like Boardman.
The Bird of Prey is the brainchild of architect John Aldridge but it languished in anonymity until bike builder Russ Denny built a prototype in 2010, and thus began the journey from vision to reality.
The bike was launched in September 2015, and Bird of Prey are now taking orders.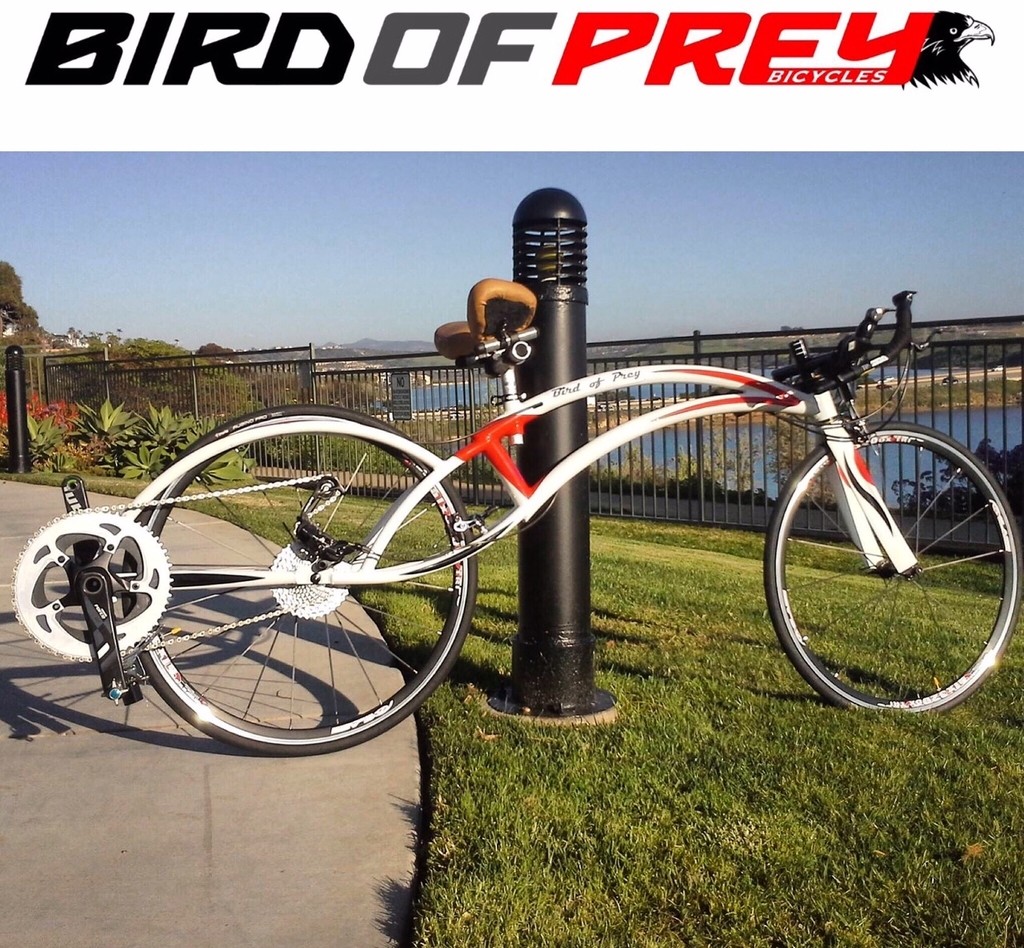 Key Benefits of the Bike
Bird of Prey say this bike is:
the fastest bicycle for racing & triathlons (if it's legal! -Editor)
Aerodynamic
Have a low center of gravity
Great for cross-training
You'll never go over the handlebars
End your lower back pain or discomfort
Custom fit for exactly for you
The bike frame is aluminum, no word on the weight. It sports a 60 tooth big ring and a 36-11 cassette. Bird of Prey say the 60T is easy to turn and the position does not inhibit high cadence spinning up hills.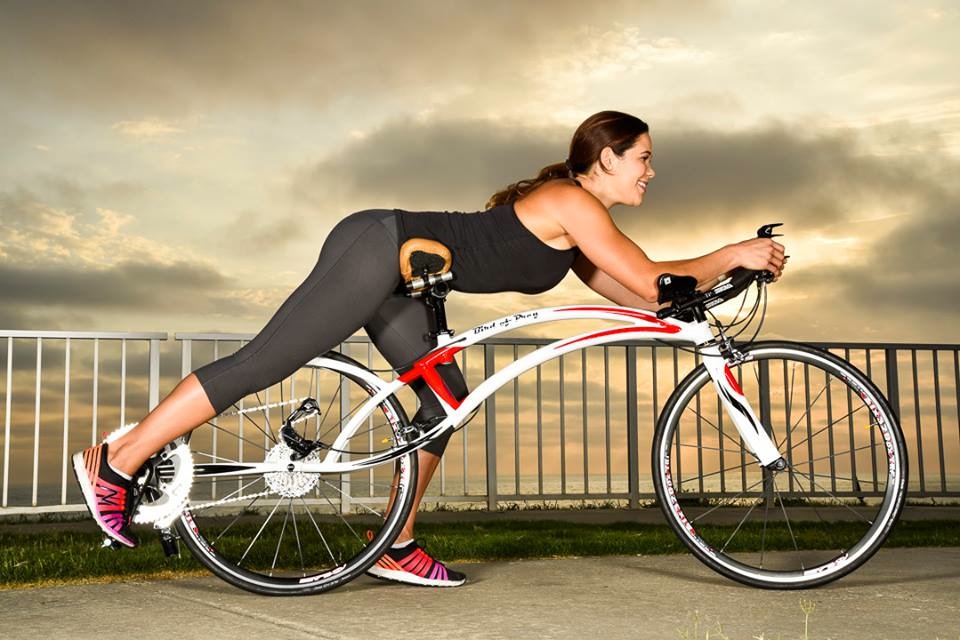 Questions About the Bike
I have not ridden the bike but from looking at the radical position I wonder if the "easing of back pain" might be replaced with stomach or hip discomfort.
There may also be additional stress on your neck as your torso is now more horizontal than on a traditional bike. At the very least I think the bike would take some adapting to.
What would be really interesting is to do some testing for aerodynamics, speed, climbing, etc. Bird of Prey claim that you can apply more torque in this position so the 60T ring is easy to turn. Well that's really interesting, how about some numbers?