Battle Mountain is a documentary that follows Graeme Obree's attempt to break the Human-Powered Vehicle land speed record.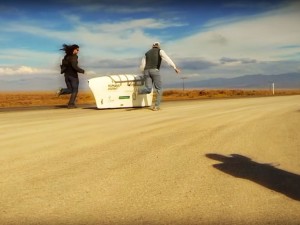 From Obree.com:
"Battle Mountain: Graeme Obree's Story follows Scottish cycling legend, double world hour record holder and world 4k pursuit champion Graeme Obree on his quest to challenge for the world land speed record at Battle Mountain in Nevada in 2013, cycling the bike that he built in his kitchen, his tools of choice being his mind, hands and eyes in preparation for his race against teams employing the latest computer simulation technology and world leading aerodynamics experts.
Battle Mountain UK Screenings 2016
You might also like….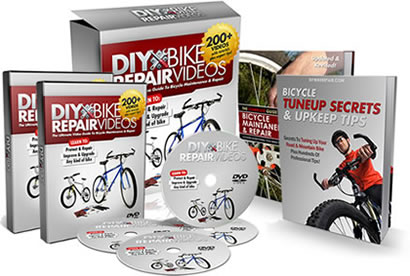 Whether you want to learn more about your bike, feel confident on the road, save money, or you're considering becoming a pro bike mechanic, this bicycle repair course has got you covered.
Taught by pro bike mechanics and packed with insider shortcuts and tips, it covers everything from minor repairs to the heavy stuff... and makes it easy to follow along, step-by-step, so you're never confused or wondering what to do next.
If you want to have an entire video encyclopedia of bicycle repairs at your fingertips, that covers you in every situation, then this package is worth a close look.
"Much easier to follow than a book, comprehensive, and loaded with insider tips and shortcuts... these DVDs belong on every cyclist's bookshelf." -Velo Logic
Learn more about the DIY Bike Repair Course