The PodRide is the brainchild of industrial designer Mikael Kjellman of Sweden. He calls it a "bicycle car," otherwise known as a velomobile.
His version is a four-wheeled bicycle (with an electric motor for optional assist) within a hard shell protective pod to keep out the weather. He was inspired to develop it due to commute in Sweden which is too cold for riding in winter.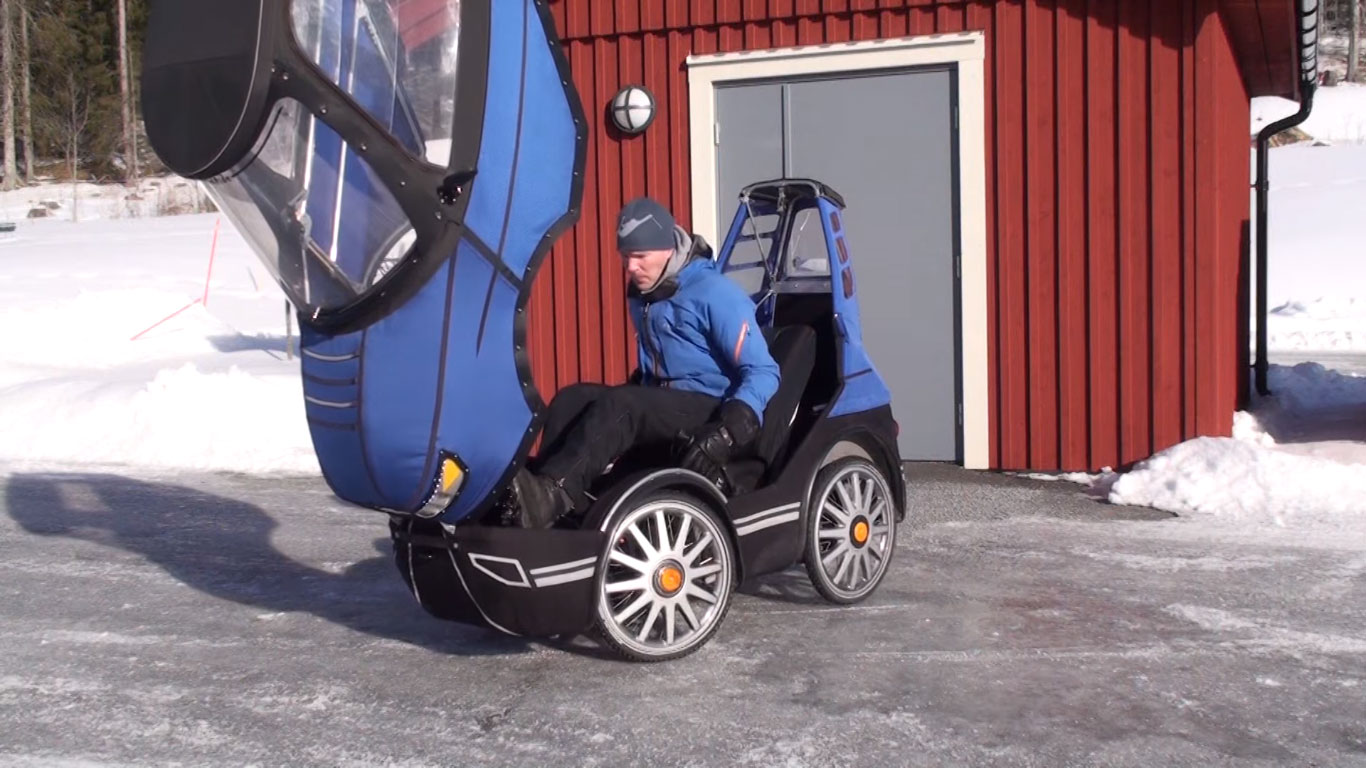 He's been working on it for years, and tried many models that fell short, before arriving at this version. This model now meets his requirements, which make for a flexible vehicle that can take you most places in relative comfort:
Proper seat with padding
Suspension
Stable handling (at least three wheels)
Option to use a small power assist motor
Adequate protection against the weather
Ability to use cycle paths
For safety reasons the driver should sit at the same height as in a car
Support the PodRide on Indiego
Bicycle Racing Poster

Off the Front - beautiful cycling poster on wooden panel. This is a unique work of art, with an original graphic design,  printed on superior quality birch wood. Choose from 10 sizes and create a statement piece that's perfect for your office or your home. Ready to stand, or hang.
The PodRide is a Lot Like a Car
The PodRide includes a 250 watt motor so you don't have to pedal if you don't want to. Or, you can use it to assist you so you don't arrive at your destination all sweaty.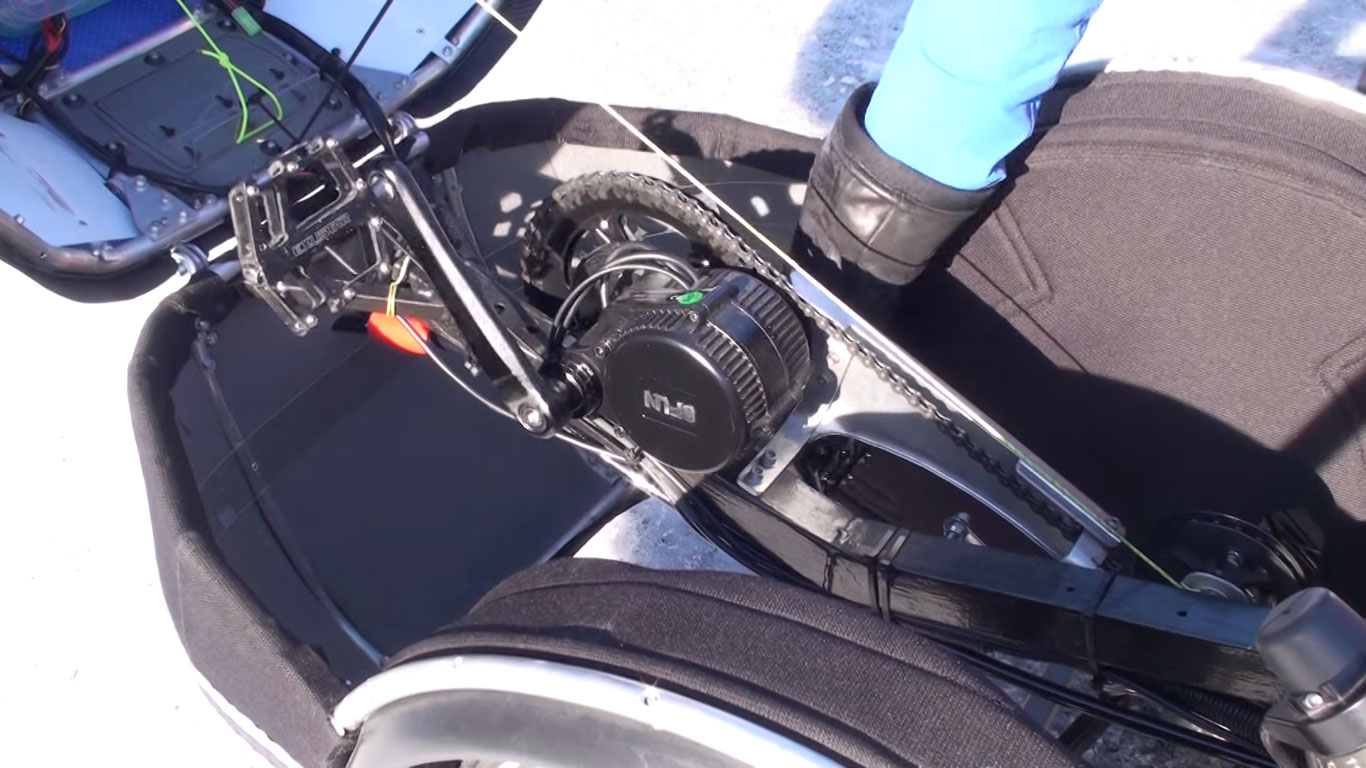 Under the power of the modest motor, the PodRide cruises at 25 km/h and has a range of 60 km.
Other car-like features include:
Headlights
Turn signals
Rearview mirrors
Luggage compartment
Windshield wiper (manual)
Heater
Suspension
PodRide Specs
Width: 30 in
Length: 71 in
Height: 57 in
Weight: 154 lbs
Motor: 250 w
Battery: 2 x 360 Wh
Gears: 18 without the motor, 14 gears with the motor
Mikael says this is still a prototype, so there are still a lot of improvements that he could make to the PodRide, the foremost being the chassis, which could be a lot lighter.
Mikael would like to bring his creation to the market, but thinks it will be expensive (around $6000 or more) unless it can be mass produced, in which case the price could drop to around a much more affordable $2250 to $3900.
Support the PodRide on Indiego
Mikael is now looking for a partner to take the PodRide production. So if you're the entrepreneurial kind, or if you can help in anyway, he'd love to hear from you:
Mikael Kjellman
www.jmk-innovat ion.se/velomobil-project
Email: [first name]_k@telia.com
Phone +4670 532 22 01
References
VeloVision Magazine, February 2015
You might also like…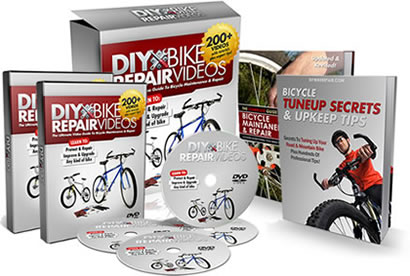 Whether you want to learn more about your bike, feel confident on the road, save money, or you're considering becoming a pro bike mechanic, this bicycle repair course has got you covered.
Taught by pro bike mechanics and packed with insider shortcuts and tips, it covers everything from minor repairs to the heavy stuff... and makes it easy to follow along, step-by-step, so you're never confused or wondering what to do next.
If you want to have an entire video encyclopedia of bicycle repairs at your fingertips, that covers you in every situation, then this package is worth a close look.
"Much easier to follow than a book, comprehensive, and loaded with insider tips and shortcuts... these DVDs belong on every cyclist's bookshelf." -Velo Logic
Learn more about the DIY Bike Repair Course