Don't you hate it when your shifts start stuttering? You shift but the chain just won't comply. It's annoying! It sure doesn't enhance the ride, and it doesn't do your cassette or chain rings any good either!
As frustrating as they are, those little things are easy to fix when you know how.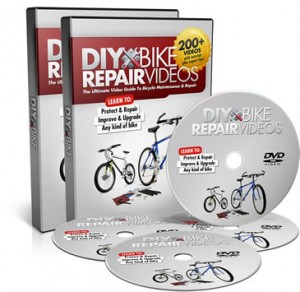 If you want step-by-step guidance on setting up your shifting perfectly, and other jobs, from big to small… and want to know how to keep your bike running silky smooth… there's no better resource than pro bike mechanic Dave Delgado's Easy Bike Repair Course.
Use it to save money… or to learn the trade
Whether you want to dip in now and then and fix annoying issues, perform major upgrades, or go through it systematically and learn the insider secrets and in-depth know-how to become a pro bike mechanic yourself, this thorough and in depth bike repair course has you covered.
Possibly the fastest way for anyone to learn bike repair. And you can do it all from the privacy of your home."
– Bicycling Magazine
Stuck? Get free one-on-one support. For a limited time, Dave is offering one-on-one support with the course. He will answer your questions if you get stuck or need help in any way. It's like being on a pro team with your own mechanic on call.
Never out of date. You pay once but get free access to all future updates to the course… for life.
No risk, money-back guarantee. If you're not happy for any reason, Dave will insist on giving you your money back.
Save money while you learn the insiders tricks to keeping your bike singing like a pro's bike… what's not to like?
Learn more about the DIY Bike Repair Course
P.S. I don't know about you, but I have tried repair books, and videos blow them away for this kind of instruction. Even Googling videos is hit and miss, you get the mumblers, the guy who rambles and takes 20 min to do a 2 min job… and then I wonder if he really knows what he's doing. Maybe there's a better way. With Dave's professionally filmed course you get to fix, maintain and upgrade your bikes fast and save… and there's no doubt that you're doing it right.