Bicycles are a popular way to get around in Japan, so parking can be a problem. The Eco Cycle aims to solve that problem by automatically storing and retrieving bicycles out of sight, out of the way, and underground.
The Eco Cycle Bicycle Parking System "Buries" Your Bike Underground
With land values extremely high in Japan, parking bikes underground makes sense. It saves space above ground for pedestrian areas and more high value use.
Since this is Japan, the underground parking garage is built to withstand seismic activity, so your ride may be shaken, but not destroyed.
You might also like…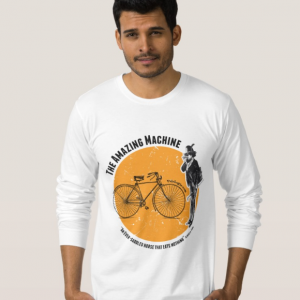 Unique and Cool Gifts for Cyclists
A collection of unique gift ideas for the cyclist in your life, sure to amuse, entertain and thrill. These are gifts that will remind them of their passion and of you for years to come.
Read: Gift Ideas for Cyclists